Hygrothermometer
Monitors and controls the Klima-Lounge.
You can simply hang the equipment on the wall for the determination of your climatic values in your garage. Compare the actual values in your garage with the optimal conditions in the Klima-Lounge.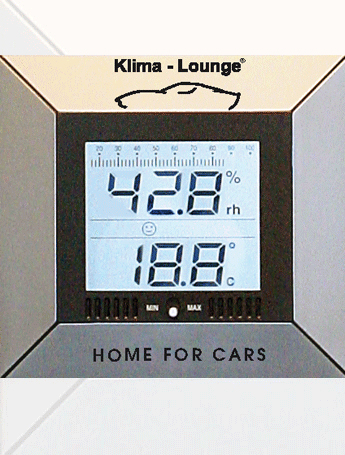 Price per unit
according to technical equipment, available on request plus assembly expenditure, VAT and shipping
Your next step - call us!
Inquire